Christmas Eve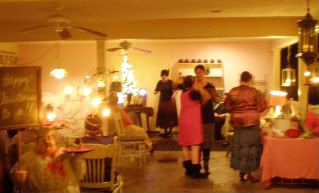 Christmas Eve at my home was a fun filled outdoor evening of karaoke with family and friends. (Thank you, Karaoke Queen Crystal). The firepit was blazing and tons of candles were burning. Red pillars in lanterns were strategically placed. Red Table runners with fat white snowflakes graced the small dining tables. Messages on my chalkboards welcomed all and wished them excellent holidays. (If I've not mentioned it, I absolutely love chalkboards, in all forms. I have a 4 foot tall, extremely obese Italian chef who holds a chalkboard on a dowel, a 2.5 foot standing pig with a chef hat that also holds a chalkboard, there is a small board beside my backdoor, and another hanging in my kitchen. The first time my pal Lori visited after I purchased Giovanni, the obese Italian, she introduced herself and said she thought he was a grand choice for a husband.)
It monsooned before our evening was over, effectively dousing the firepit. But my oversized garage did exactly as I'd imagined, allowing the party to continue while rain poured. My first visit to this house brought immediate thoughts of "I can have 100 people under here for a party!". (No, there was not 100 people here.) There is definitely something ethereal about being outside listening to rain while candles glow.
My largest pot, a white enamel "gumbo", was full of Cabbage 'N Beef soup. My large tea dispenser sat beside a container filled with ice and a scoop. It was basically "help yourself" which made for an easy, enjoyable evening for me. The dessert table was laden and it can safely be said that all had a grand time.
My neighborhood is extremely quiet, just not this Christmas Eve. Husband and wife travel nurses live to the East and to the West is an elderly woman who is a night owl. Behind me is the grandmother of the female travel nurse. As Mariah Carey and Whitney Houston songs were belted, I was glad that most of the neighbors were celebrating elsewhere. Rockin' Around the Christmas Tree all the way to Grandma Got Run Over By A Reindeer was performed. And although I am part of a family of incredible singers, there were some pretty funny renditions to be heard.
Love flowed freely. Hugs were contagious. Gratefulness for the holiday spirit was felt. Simply put, a perfect Christmas Eve.
Christmas Day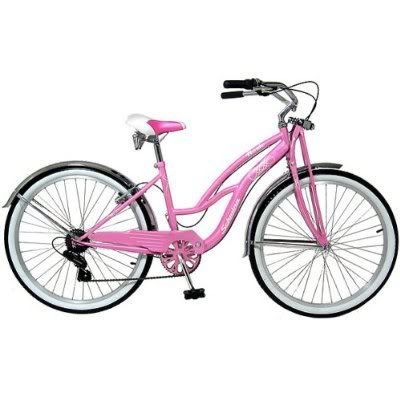 Traditionally, I cook an oversize breakfast casserole that is brimming with eggs, sausage, and cheese. My eyes popped open well before 7, and I somehow knew I didn't have the sausage. After inspecting the freezer, I got my keys. My hope was to find a service station that carried a few groceries. I learned years ago to let the brood sleep in. They are lightyears past the early presents ritual, so I cook and take my time setting a table that makes my guts smile. Back to the sausage...I was delighted to find Winn Dixie shining brightly. I meandered around collecting special things for our morning meal, Orange/Banana/Strawberry Juice, my missing sausage, and fat cinnamon rolls. Soon the casserole and cinnamon rolls were in the oven, bacon sizzled, and pancakes were slowcooking on the griddle. I sliced oranges to garnish our glasses and got out the new holiday mini pancake griddle. It features Santa, a tree, a gingerbread man, and a snowman. Every one got a full size pancake with a mini holiday on atop it. We dined sumptuously.
Until this year, it never dawned on me that one of our rituals is actually now a tradition. We finish up a slow, late breakfast, then go to different corners of the house to finish wrapping. The wrapping has become as significant as the gifts. Tyler visits the Museum of Modern Art for his paper. Last year was origami atop the gifts. This year there was holly and sticks, subway maps, and metallic bronze tissue for wrapping. I personally love attaching ornaments of significance to the ribbons. It's a lazy, no rush day for us, so presents aren't had until lunch or after.
I racked up this year! Crate & Barrel goodies from Tyler always means smiles. A pink old fashioned Schwinn 10 speed from Tay was a definite hit...And vintage dishes from Tyren were perfect. We love giving the old as well as the new. And books are a big plus.
Christmas Day was another one of those "live over" days. May there be many more in my lifetime.