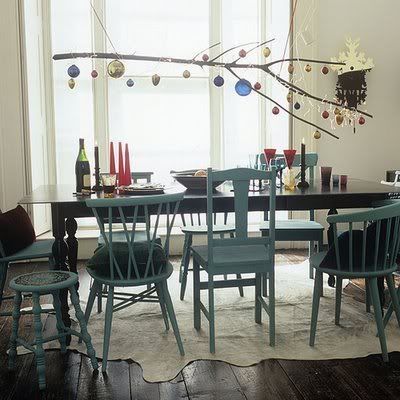 Doesn't this tree look lovely yet simple? I just may be tempted to do something of this sort next year. I literally put finishing touches on my tree this very morning. I "mess" with it the entire time it's up.
There is a big pot of holiday soup on my stove, and I sent out several text messages inviting family and friends to drop by for a bowl of soup. It's impromptu, but feels good. I will pop biscuits in the oven, stack bowls beside the stove, blare Christmas music, and simply enjoy the season.
I'm told our cool snap with be gone tomorrow. So it's a warm Christmas Eve and Day for us. But that will in no way diminish the love of family and holiday at my house. Family will arrive from Houston, and hopefully there will be a pile of people around the firepit Christmas Eve.
May your world be happy and bright this glorious Christmas.