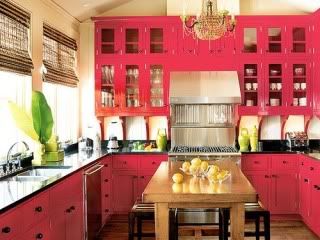 It's no secret I love pink. Hot pink? Whew. I've been asked what my dream kitchen would be. I think the above comes VERY close. I'm a chandelier girl. I love natural blinds. I love wooden flooring. I love glass front cabinets. I love stainless steel. I love butcher block on an island.
The thing I'd change? The countertops (AND the hardware AND the corbels). I'm not fond of the black along with the hot pink. What would I use instead? I honestly don't have an answer for that. I've seen concrete counters I loved, and grey would go grandly with the hot pink.
And since I'm in dream mode, I require this view from those double windows.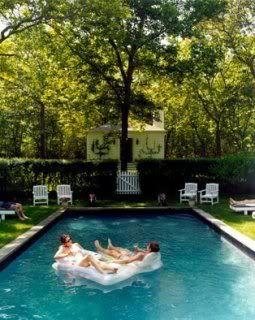 photos via here