This is the best representation of my heart today...
I awoke to the smile of an extraordinary male today, my son, with whom I will celebrate his 24 years of life this weekend. We will have leisurely breakfasts together, go museum hopping and marvel in the joy we get from just being in the company of each other.
Stealing a couple of days together as we are doing this weekend, makes my life (states away) bearable...well, almost.=)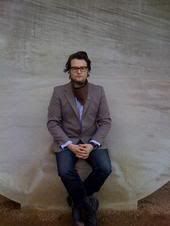 Happy Birthday Handsome...