Ok. The cobbler's children never has shoes. The designer stresses over choosing colors for her own home. I'm SO in love with the pink door. As most of you know, the outside of my home is pink. (Not hot pink!) I am wanting a pop of color in my kitchen. I'm considering this color for my kitchen door. My cabinets are white, walls are natural wood, countertops are neutral tile, flooring is "french country" peachy, pink, cream brick.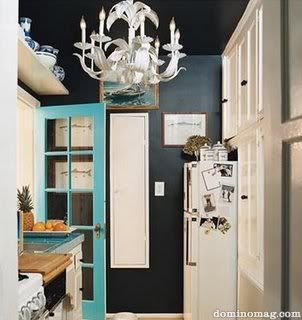 THEN...there is this door. Whoa. My heart pitty patters over it also. Decisions, decisions. Whew.
Whaddaya think? Do tell.